B&B Hotel Pietra Ligure
Ca' Ligure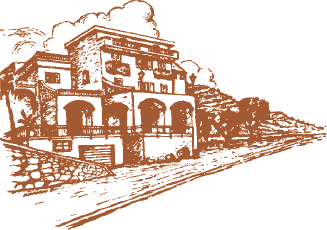 Hotel B&B Ca' Ligure
Borgata Santa Concezione 10 - 17027 Pietra Ligure
Liguria - Savona
Tel. & Fax: +39 019 62 51 81
eMail: info@hotelcaligure.it
P.iva: 01190560092

You may also use the chat widget located at the bottom of each page. If we're absent, please leave us a message.

Contacts via Skype ®
Feel free to contact us using Skype®: our Skype® name is steremba. However please mind that offline messages might remain unattended.

For further information please contact us.

Last Minute Offer:
From 1 to 4 July for stays from 2 consecutive nights the price for the double room with breakfast is still € 80,00 as in June!
What makes us special
All rooms with private bathroom and balcony with view over the sea
Special discounts for children
Free private parking
Swimming pool included
Terrace with solarium
Garden
Bar
Reserved beach
Wi-Fi coverage in the office area and garden
Large breakfast buffet
Swimming pool with salt water clorinator
No television in rooms
Familiar atmosphere
Visa, MasterCard, Maestro
From 33 € / person!

Read our reviews